Lapo Laundry Bag with linnen top
Practical Laundry Bag made of washable paper and organic linen. Two cotton handles, 85% of whose fiber comes from recycled t-shirts, allow easy transport from one room to another.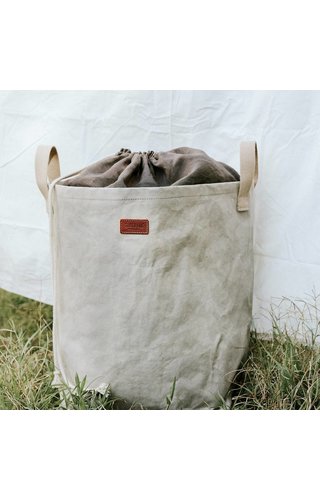 Positano | Linen
A chic new design or our laundry bag.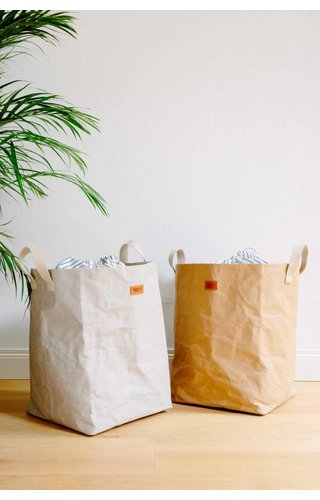 Laundry Bag Positano met gestreeept katoen
A very handsome bag with a super convenient drawstring top! Use it for laundry or as a beach tote! And this baby is completely washable.