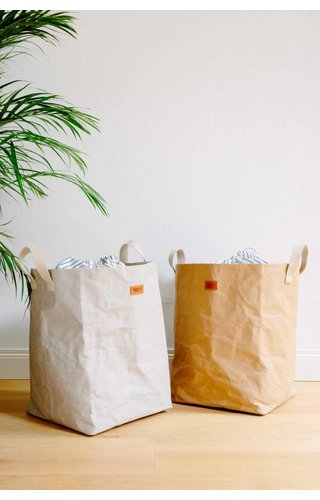 Laundry Bag Positano met gestreeept katoen
A very handsome bag with a super convenient drawstring top! Use it for laundry or as a beach tote! And this baby is completely washable.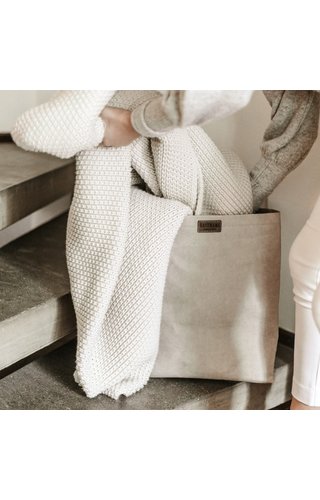 Legna Bag Basic and Colored
Our Legna bag is a perfect solution for home storage - great for storing blankets, clothes, kids toys… even fire wood!With it's easy to grab, sturdy leather handle, it's easy to pick up and move with you. Like all of our bags, we built this durable bag wi
Lapo Laundry Bag with linnen top
Practical Laundry Bag made of washable paper and organic linen. Two cotton handles, 85% of whose fiber comes from recycled t-shirts, allow easy transport from one room to another.